Chess is believed to have originated in Chaturanga, ancient India. The All India Chess Federation is the governing body of chess in India. Over the last few decades, chess has grown in popularity in India. It all started with a child prodigy like Vishwanathan Anand. He was the first grandmaster of India.
Although chess seems to be a simple game, it is one of the most difficult games in the world. Chess is a game of the mind. The more you use your brain, the more you progress in the game. Chess requires strategic thinking, anticipating your opponent's moves, and of course agility.
After a long wait, the time has come for India to produce a player who can keep its flag flying high. The country's chess culture has finally produced players who can do it. There are currently 79 Chess Masters (GMs) among Indian players.
Vishwanathan Anand
Anand was born on 11 December 1969 in Chennai. He is a chess player and is considered the best chess player in India. He is the most successful Indian chess player of all time and is ranked amongst the top 15 chess players in the world.
Anand learned to play chess from his mother Susheela Iyer, who initiated him at the age of five. The boy was a natural chess prodigy and showed great promise early on in his career.
He won the National Sub-junior Chess Championship at the age of fourteen with a score of 9/9 points, making him the youngest ever Indian to win such a tournament. He went on to become the National Chess Champion at the age of fifteen, and at eighteen he became India's first Grandmaster.
His chess carrier had some lean patches, but he was able to recover and rise to the top of the chess world in the early 2000s. In 2012 he won his third World Chess Championship and beat Boris Gelfand to claim the title.
After his victory he was awarded the Arjuna Award and Rajiv Gandhi Khel Ratna Award by the Indian Government, which is India's highest sporting honour. In addition to chess, Anand is also known for his charity work. He has worked with Vidyasagar, an NGO that works for the treatment of spastic and autistic children, and he is a board member of Olympic Gold Quest.
Vishwanathan Anand is currently rated at 2817 on the live Elo rating scale, making him one of the highest rated chess players in the world. He has won numerous international tournaments, including the FIDE World Chess Championship five times and the Tata Steel Chess Challenge three times. He has been named Chess Magazine's World Champion of the Year in 1999, 2002, 2005, and 2007.
Pentala Harikrishna
Pentala Harikrishna is one of India's strongest chess players. He is ranked second after Viswanathan Anand and third after Krishnan Sasikiran.
Born in Guntur, Andhra Pradesh on 10 May 1986, Harikrishna grew up playing chess in his family's home of Vinjanam Padu. He began playing at an early age and eventually won the national U-10 championship in 1996.
He went on to win the International Master title in 2000 and the Grandmaster title in 2001. He was a Commonwealth champion in 2001, World Junior champion in 2004, and Asian Individual champion in 2011.
His rating rose steadily throughout his teenage years to peak at 2770 by the end of 2016. Since then he has lost about 50 points but he remains one of the best GMs in the world and has become increasingly confident with his moves.
In his career, Harikrishna has won the Tata Steel Group B in 2012 and the Biel MTO Masters Tournament Open event in 2013. He has also represented India at seven Chess Olympiads and clinched team bronze at the World Team Chess Championships.
Aside from winning the Tata Steel in 2012 and Biel MTO Masters Tournament Open in 2013, Harikrishna has achieved many other impressive results in solo events. He won the Pokerstars International Open in 2015, the 10th Edmonton International Tournament in 2015 and came 7th place at the IMSA Elite Mind Games in China in 2016 as well.
In addition to being a top player, Harikrishna is also a highly successful coach. He has helped a number of Indian players reach the world stage. He has worked with Viswanathan Anand, Praggnanandhaa and Sasikiran. He also coaches a young generation of Indian chess players.
Bhaskaran Adhiban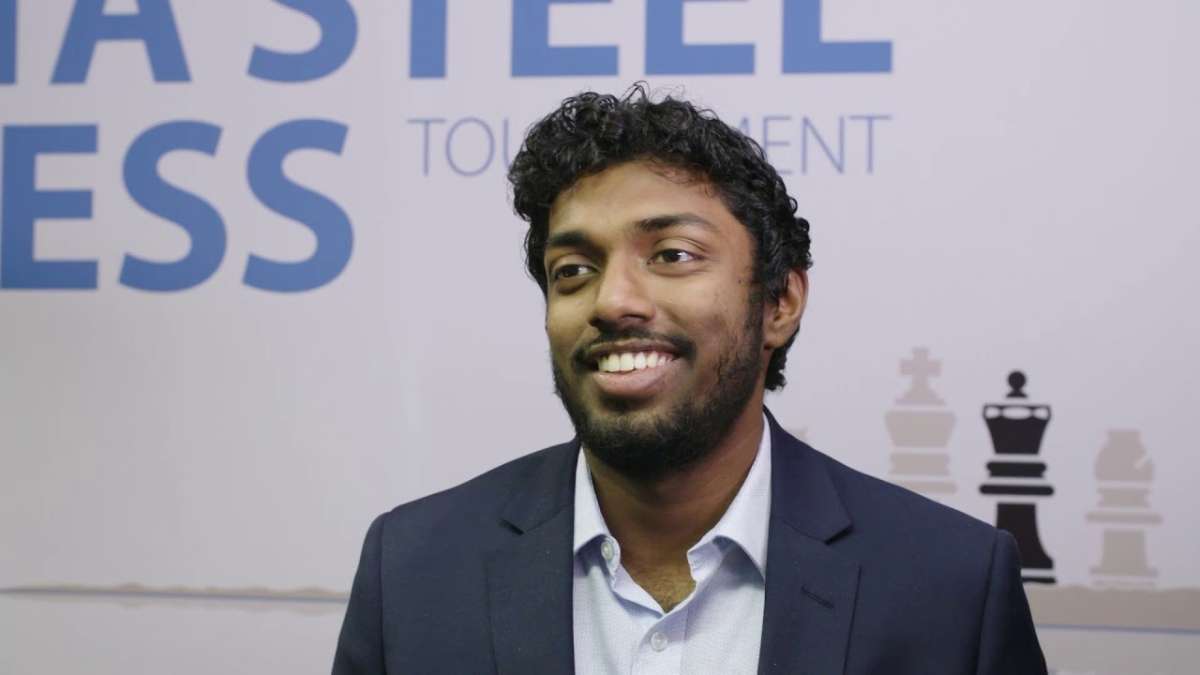 Bhaskaran Adhiban, aka The Beast, is one of the best chess players of india. He is the fourth highest-rated player in his country and is known for his hyper-aggressive style of play. He has won the World Under-16 Championship and was the 2009 Indian champion.
He has been playing chess since the age of nine. He was awarded his first GM norm in 2009. This makes him one of the elite players in his country. He has won multiple Asian team championships and has also helped the Indian team win bronze at the 2010 World Team Championship.
In addition to his chess career, he has also started a YouTube channel. He regularly vlogs and posts chess-related content. His channel has more than 50k subscribers.
Adhiban has won several prestigious tournaments, including the Sants Open in Barcelona and the Biel Chess Festival. He has also been a part of the bronze-winning Indian team at the 2022 Chess Olympiad.
His impressive performance at the 2017 Tata Steel tournament made him the lowest-ranked player in the event, but he managed to finish third behind only GMs Wesley So and Magnus Carlsen. He also won the 2018 Reykjavik Open. He scored 7 1/2/9 and recorded wins over Alejandro Ramirez, Maxime Lagarde, and Richard Rapport.
SP Sethuraman
SP Sethuraman is an Indian chess player. He has won several prestigious tournaments and is ranked as the best chess player of india. He has also become a successful coach.
He was born on 25 February 1993 in Chennai, India. He is married and has a daughter.
This GM is an expert in a number of openings and has a strong positional game. He is also a good player in tactical positions. He has a strong understanding of the endgame and he is well-prepared for psychological battles.
Moreover, he has a unique approach to chess strategy. He is known for his innovative ideas and he has a strong sense of timing.
He is one of the few players who can win games against the top grandmasters. He completed the third norm that is required for the grandmaster title with a shared second place and a score of 8/10 points at the Parsvnath Open in New Delhi in 2009. He has also won the Paris International Championship with 6.5/9 in 2010, and the Voivoda Cup in Legnica with 7/9 in the same year.
R Praggnanandhaa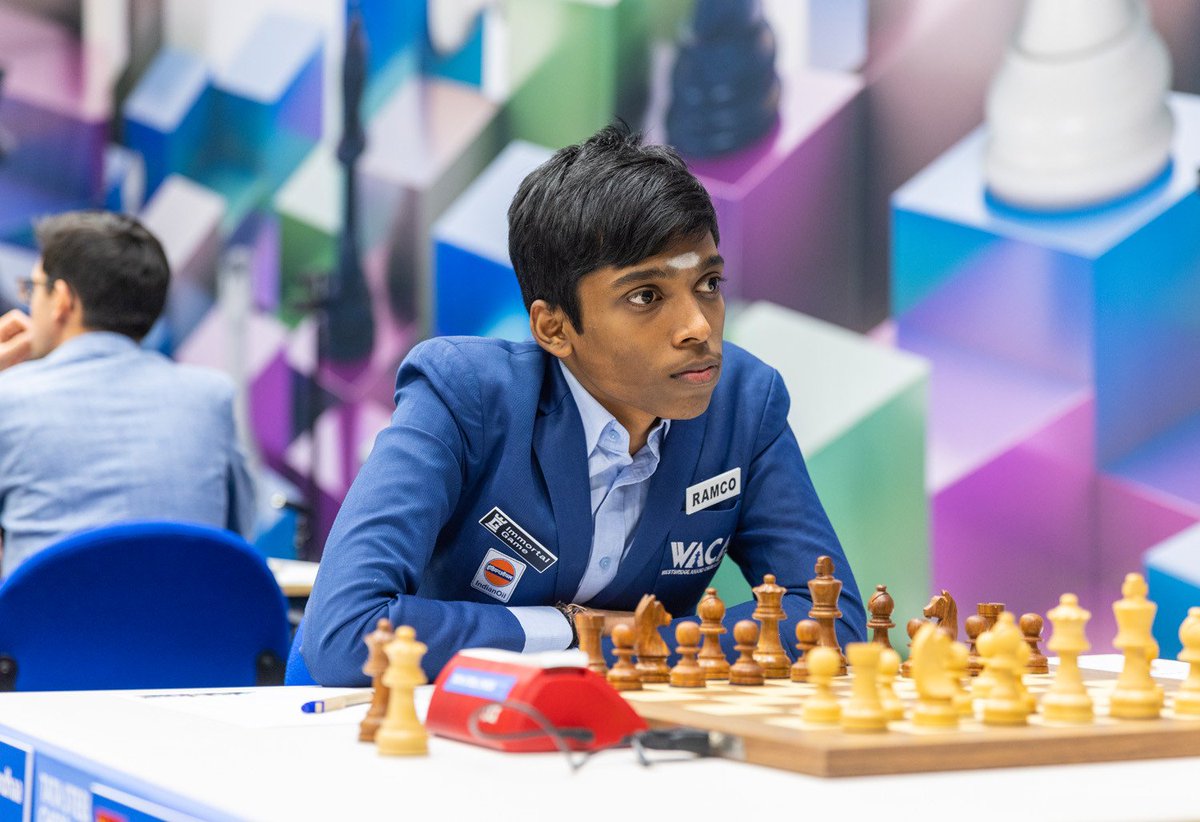 Indian chess player R Praggnanandhaa has created history by defeating the world champion Magnus Carlsen in a rapid chess tournament. The teen's stunning win has gathered praise from celebrities and thought leaders worldwide.
The teenager is one of the most promising chess players in the world and is currently the fifth grandmaster in the world after Viswanathan Anand, Sergey Karjakin, Abhimanyu Mishra, and Gukesh D. He has a FIDE rating of 2687 and has already won several tournaments in 2022.
Praggnanandhaa is a prodigy and was born in Padi, Chennai, Tamil Nadu on 10 August 2005. He is a devotee of Kalki Bhagavan and has been playing chess since he was a toddler. His family often travels abroad to participate in chess tournaments. Rameshbabu & Nagalakshmi are extremely proud of their children's achievements in the game. Their son and daughter are first-generation chess players and the elder sister is a member of India's women's team.
His siblings are a huge help in his chess career. They encourage him to keep practicing and help him with his studies. They also cook his favourite meals on the road. In addition, their parents have been giving them financial support as they travel around the world to participate in chess tournaments.
They travel to international chess tournaments with their mother's help. They are also a big fan of the movie 'Chess' and are inspired by their idols, Viswanathan Anand and Pentala Harikrishna.
R Praggnanandhaa has also won several chess tournaments, including the Xtracon Chess Open in Denmark and the London Chess Classic FIDE open. He has also defeated a number of top chess players including GM Jules Moussard and GM Levon Babujian.
In 2016, he became the youngest International Master in the world at the age of 10 years and 10 months. He has achieved the prestigious GM status at only the age of 12 years and has a record of three wins against world chess champions in the last six months. He has been earmarked as the next world chess champion by many chess enthusiasts worldwide.