In 2022, India will host the FIDE 44th Chess Olympiad at Mamallapuram in Tamil Nadu, near Chennai. The tournament was the first time India hosts this prestigious tournament after 30 years. The All India Chess Federation (AICF) secured the hosting rights for the event earlier this year.
The 44th Chess Olympiad is the biggest chess event ever to take place in Asia. It was taking place from July 28 to August 10 in Chennai, India. The Open section of the event will be held in the Four Points by Sheraton Mahabalipuram Resort and Convention Centre in Mahabalipuram, near Chennai.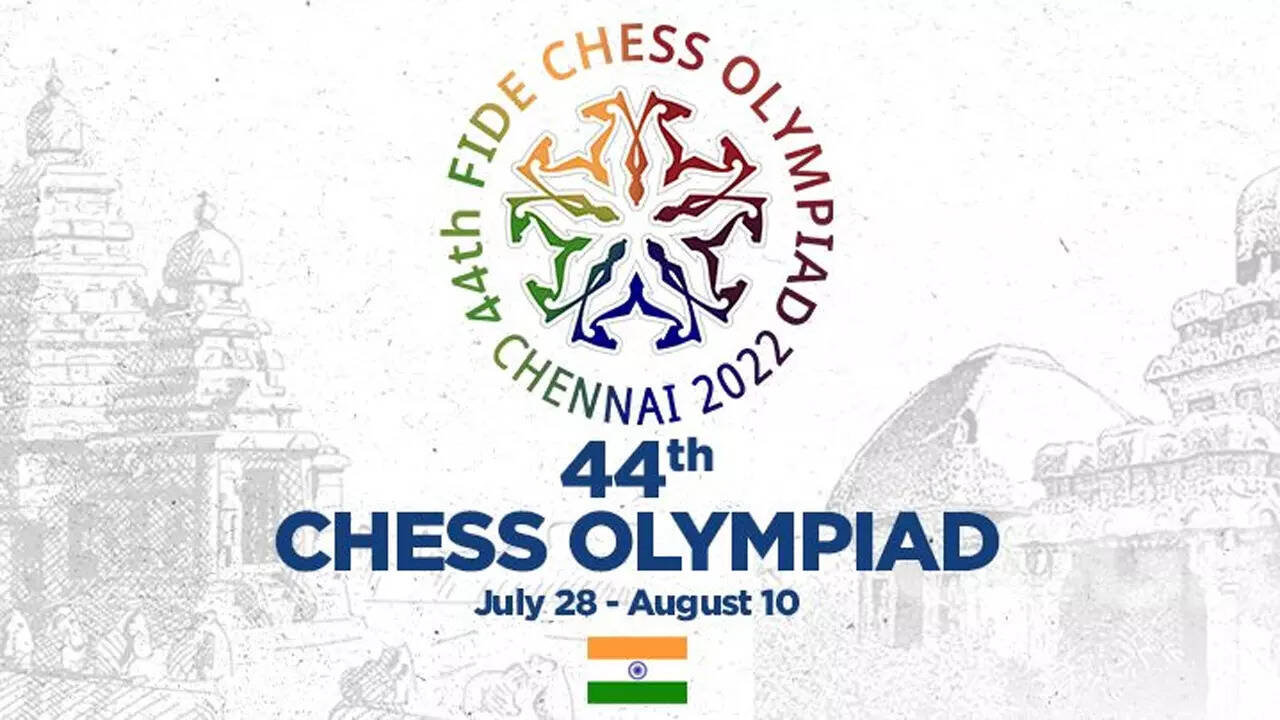 The Chess Olympiad is a classical event that sees national chess federations competing in classical games for gold medals and trophies. The prestigious event, nearly 350 teams from 187 countries around the world will compete in various sections.
Format
The 44th Chess Olympiad will feature an Open and Women's tournament. The event is held every two years and is the largest team chess competition in the world. This one-of-a-kind event is organised by the International Chess Federation (FIDE).
As per the regulations, each team consists of four players and one reserve, will compete against each other over 11 rounds in an over-the-board format. The matches will take place on 2,500-square feet boards.
Having won a bronze medal in the Chess Olympiad in 2014, India is seeded second in the open category this time around. Indian 'A' team, seeded second behind the US, is expected to be among the major challengers for the top prize.
How Many Indian Players Are in Chess Olympiad 2022
India, which topped the ranking list for the first time in 2014, goes into the event as serious contenders – seeded second – behind US. As the host country, India is entitled to send two teams each in the Open and Women's categories. A team of 20 players, including five-time world champion Viswanathan Anand as mentor, will compete in the 44th Chess Olympiad.
| | |
| --- | --- |
| Open Team A | GM Vidit Gujrathi, GM Harikrishna P, GM Erigaisi Arjun, GM S Narayanan, GM K Sasikiran |
| Open Team B | GM Nihal Sarin, GM Gukesh D, GM Adhiban B, GM Praggnanandhaa R, GM Raunak Sadhwani |
| Women's Team A | GM Koneru Humpy, GM Harika Dronavalli, IM R Vaishali, IM Tania Sachdev, IM Bhakti Kulkarni |
| Women's Team B | IM Soumya Swaminathan, WGM Mary Ann Gomes, IM Padmini Rout, WGM Vantika Agarwal, WGM Divya Deshmukh |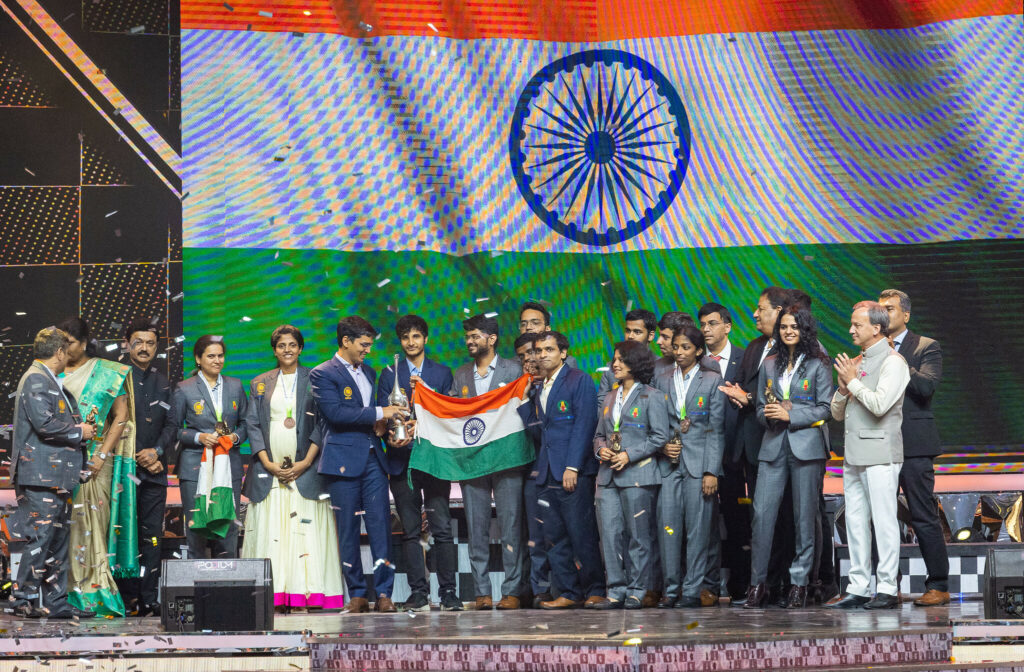 Arjun Erigaisi
Arjun Erigaisi is an 18-year-old chess player from Telangana who has made a name for himself in the chess world. He has won several events including the 28th Abu Dhabi International Chess Festival in August 2022 and Tata Steel Chess India Challengers event in January 2022.
He has also gained a lot of points in the FIDE rating list. He clinched a silver medal on Board 3 and crossed 2700 rating points for the first time. This helped him to get into the top 20 players in the world and he has become the seventh Indian to cross the 2700 Elo rating mark.
Praggnanandhaa R
Praggnanandhaa was born in Chennai, Tamil Nadu on 10 August 2005 to Ramesh Babu and Nagalakshmi. His father is a bank manager while his mother is a homemaker.
S Narayanan
Narayanan is a street-fighter, who knows how to convert half-chances into winning results. He is a veteran of the 2014 team that won bronze. He can be seen streaming online regularly and is well-known for his social media presence and interactions with chess fans.
He will be accompanied by Grandmasters Nihal Sarin and R Praggnanandhaa. He has won a number of important games in his career and is capable of a top performance in this event.
Gukesh D
One of the youngest players in Chess Olympiad 2022 will be Gukesh, the 16-year-old prodigy from Chennai who learned chess at the age of seven. He has already earned FIDE norms, and in March 2019, became the second youngest player to qualify for the Grandmaster title.
Gukesh has been on a giant-killing spree so far, scalping Alexei Shirov of Spain and Armenia's Gabrial Sargissian among others. He has taken the world by storm and is now the new poster boy of Indian chess.
India's First-Ever Women's Team Medal at Chess Olympiad 2022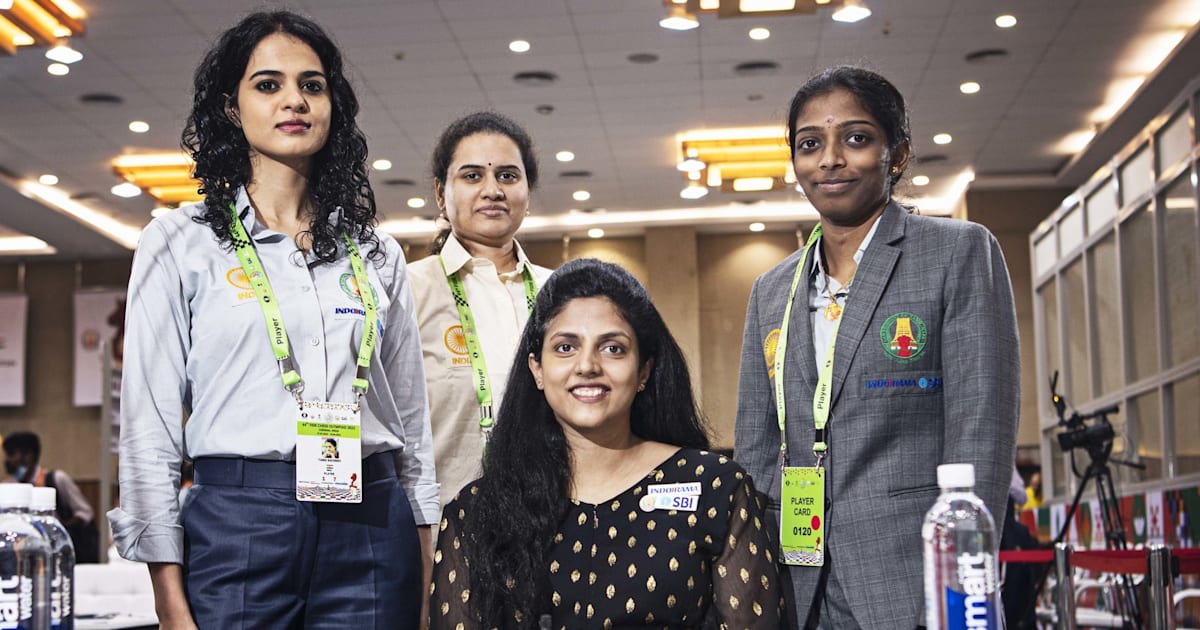 The women's team of Koneru Humpy, R Vaishali, Tania Sachdev, Dronavalli Harika and Bhakti Kulkarni scripted a historic victory in Mamallapuram. The country has a long history of winning medals at the Chess Olympiad but this is the first time an Indian women's team has won one.
The Indian team which was in the lead for most of the tournament. However, they went down 1-3 to USA in the final round of matches and their gold hopes were dashed but they still made history as they won their first-ever medal at the Olympics. Bronze medal in the women's section was the highlight of a memorable day for India's chess fraternity.
Meanwhile, in the open section, Uzbekistan sprung a surprise by winning the gold. The Uzbeks remained unbeaten through the 11 rounds and finished with 19 match points. Their victory over Netherlands in the final round was made possible by Jakhongir Vakhidov's win on board 4.
Koneru Humpy
Koneru Humpy is a two-time world rapid chess champion and is considered one of the top female chess players in the world. She shattered Hungarian legend Judit Polgar's record of becoming a GM at the age of 15 and has been playing chess professionally for more than a decade now.
During her prodigious junior years, she established herself as an elite player by winning several major youth titles, including the girls under-14 World Youth Chess Championship title in 2000 and the girls junior tournament in 2001. By the end of 2004, she had already become the youngest woman to achieve a GM norm, and by October 2007, she became the first female player after Polgar to reach the 2600 Elo mark on the FIDE World Rating List.
R Vaishali
Vaishali is a promising young talent who has made an impact in the Indian chess circuit. She is the second highest rated women player in India and holds the FIDE titles of International Master (IM) and Woman Grandmaster (WGM). She was one of the most promising members of the chess squad.
In her first Olympiad, Vaishali will be looking to make an impression on the world stage as she steps into the limelight as the third player in the team. She honed her game under the watchful eyes of her coach R. B. Ramesh and has an inborn urge to work hard. This is a crucial element in her development as she tries to break through the glass ceiling in Indian chess.
Tania Sachdev
Unlike the aloof and quiet stereotypes of chess players, Tania is an extroverted chatterbox who became popular on chess streaming platforms like YouTube. Tania was on an unbeaten run with eight points from ten games until the final round, but she struggled to accept a 1-3 loss to USA in the 11th round.
Bhakti Kulkarni
Chess master Bhakti Kulkarni, who has the FIDE titles of Woman Grandmaster in 2012 and International Master in 2019, was among the stalwarts that helped India win its first-ever Women's Team Medal at Chess Olympiad 2022.
Bhakti is a well-known chess player in Goa. During her career, Bhakti has represented the state in various chess tournaments. She has also won several other accolades. She has also clinched a bronze medal in Asian Chess Championship 2010.